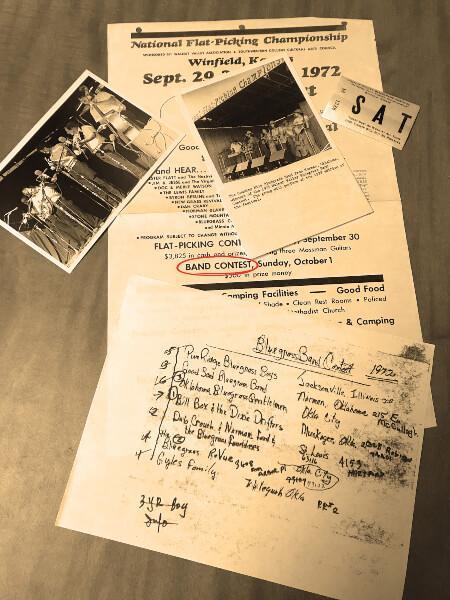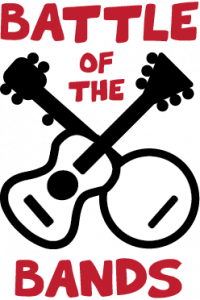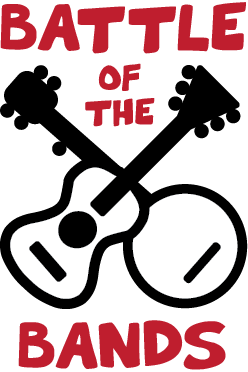 Every year at Winfield you can see some amazing bands playing in the campground at the Walnut Valley Festival. Some performers are on the smaller stages scattered around, but others are jamming at camp sites or along the side of the road as you wander the grounds.
We want to put that on full display by bringing back a VERY OLD institution—the Battle of the Bands! In the early years of the festival there was a battle of the bands as a separate contest. The competition was discontinued as the individual instrument competitions grew, but we conducted an updated ONLINE Battle at our 2020 virtual fest, WVF 48.5.
Bands are invited to send us the link to a YouTube video of their band playing 3 songs. The video must be titled as (Your Band Name) WVF 50 Battle of the Bands entry. We'll link to it, we'll post your band's info, and then we'll let fans choose the winner ($10 a vote, and only one vote per person) . We'll use the funds gained from donations to hire the winning band to play at this year's Festival, September 14-18, 2022. , and if there are enough votes we may hire another of the top finishers!
Registration is open February 4-February 27. On February 28 the bands will be posted and voting will open. Real-time tally will show the current votes for each band, and votes will be taken until midnight on Monday, March 7.
The winner will then be announced, and a lucky band (or bands) will be invited to become part of the lineup to play on the interior at our 50th Walnut Valley Festival in 2022.
Band registration is open February 4 - February 27!
See below for rules and registration
Participating bands cannot have been featured as paid performers (past or current year), as part of the official lineup at the Walnut Valley Festival.
Submissions must be recorded in a live setting with no backing tracks. A melded video, a la Acapella, is also acceptable for submission.
Original works are expected. Artists are responsible for securing rights to songs not original or in public domain. The band's style of playing and selection of material should be in keeping with the flavor of the Walnut Valley Festival, including its commitment to keep the event family friendly.
All entries must be submitted by midnight on February 27. Links to videos will be embedded in the official page from the top in the order they are received. This means that the earlier you get in your entry, the closer to the top of the page your band will be.
Registration for Battle of the Bands is now Closed.
Be sure to watch all of this year's bands and vote for your favorites!