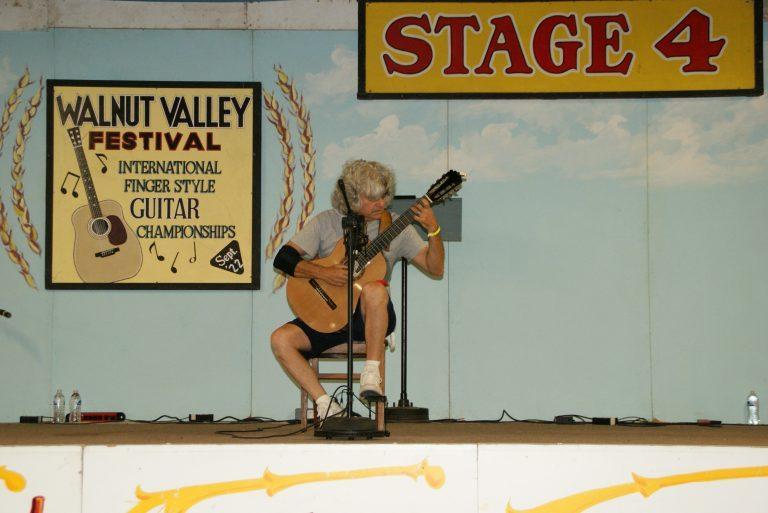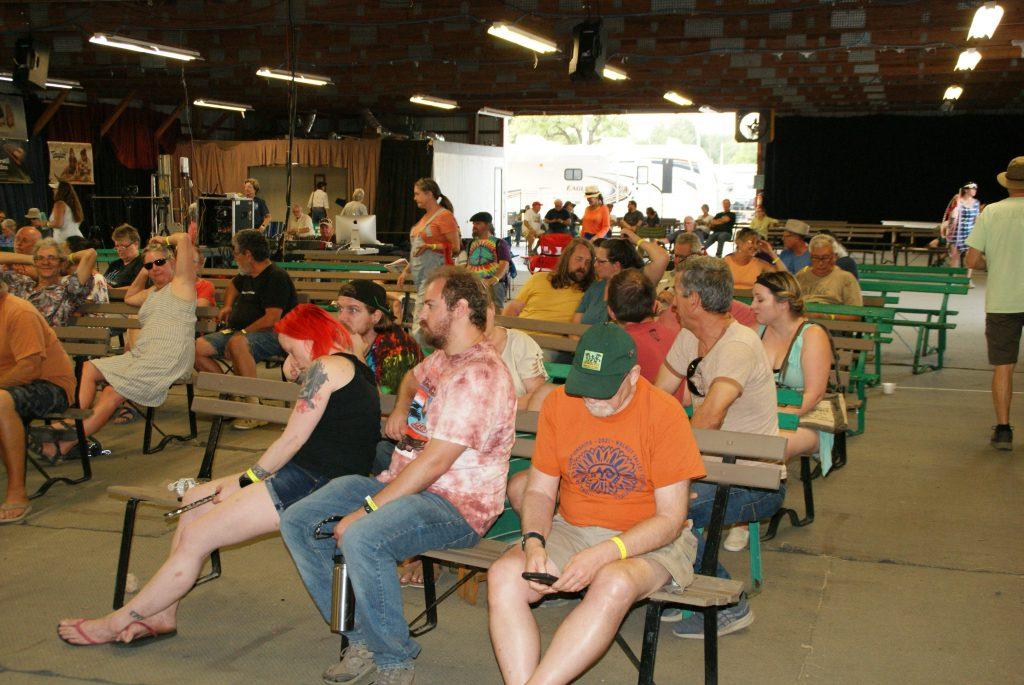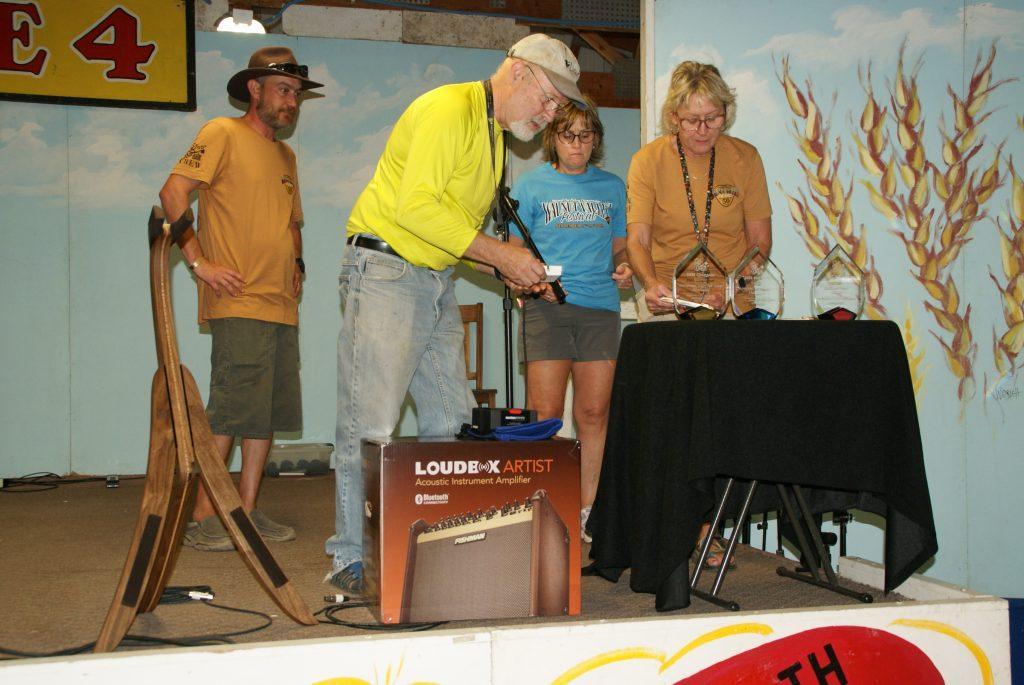 Those who compete in the Final Round, but do not win 1st, 2nd, or 3rd place, will receive one Paige Capo and a beautiful Wall Plaque commemorating their Top 5 placement in the competition.
OMSC (Orchestra Model wth Standard Cutaway) Guitar
The Bourgeois Orchestra Model Standard Cutaway (OMSC) model features Madagascar rosewood for the back and sides and European spruce for the top. It has an OM-style body, a long-scale neck joined to the body at the twelfth fret, and a soft cutaway for easy access to the upper frets. Other features include an abalone sound hole rosette, diamonds and squares abalone fret markers, celluloid binding with black-maple-black purfling and the Dana Bourgeois Signature center strip. The headstock includes a Winfield exclusive inlay available only on this and future Winfield prize guitars. Dana Bourgeois designed and voiced this guitar with inspiration from the golden era of vintage instruments to provide the balance, tone and projection coveted by fingerstyle players.
TOM-R Finger Style Guitar
This Huss & Dalton  TOM-R is aimed directly at the modern finger-style player. This guitar has Padauk back and sides, Lutz bear-claw spruce top, a mahogany  neck  with an Ebony fretboard and bridge and the Custom designed Winfield peghead inlay in Abalone. It has a 1-3/4″ width at the nut,
3-7/8″ soundhole, 14 frets and has a 25.4″ scale length.
420 Bridge Street
Staunton, VA  24401-4508
540-887-2313
info@hussanddalton.com
www.hussanddalton.com
www.hussanddalton.com
There's a reason why the 814ce is Taylor's most acclaimed guitar: With its blend of refined craftsmanship, richly textured sound and artful aesthetics, the 814ce represents everything that we stand for as guitar builders. East Indian rosewood back and sides, a Sitka spruce top and V-Class bracing produce a lush response with warm lows, pristine trebles and a slightly scooped midrange, leaving space in the mix for vocals or other instruments.
Fishman Loudbox Artist Amplifier
One Loudbox Artist will be given to the First Place winner.  It features 120 watts of ultra-clean, bi-amplified acoustic power, two versatile input channels with Fishman's legendary tone and feedback fighting controls, plus a new dual effects section making the new Loudbox Artist the ultimate portable acoustic instrument amplifier for the seriously active musician.
Fishman Matrix Pickup and Preamp System
One pickup and preamp system will be given to the First Place winner.
One custom handcrafted stand with carrying case will be given to the first place winner of the International Finger Style Guitar Championship.
9156 E 37th Court
Tulsa, OK 74145
918-688-6790
www.solidgroundstands.com
One custom hat will be given to the First Place winner.
Revolutionizing the pick industry!  One pick of choice will be given to the First Place winner.
One Paige Capo will be given to  each of the three winners and to each of the two finalists.
One Capo will be given to the First Place Winner.
One silver encased 2022 Festival pick pendant will be given to the First Place winner.
Silver Pearl Designs by Debbie Winton
9125 W 82nd St N
Valley Center, KS  67147
316-841-9576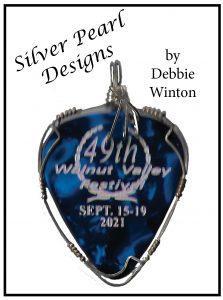 Brendan White Jewelry Designs
One each music related, custom designed jewelry by Brendan White will be given to the first place winner. 
Brendan White Jewelry Designs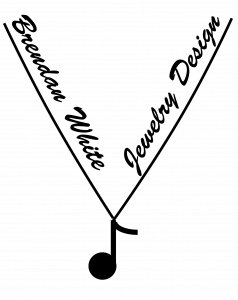 All contests will be held on

 

Stage IV.

  
Contestants
must have a valid wristband for the day of the contest
in order to gain admittance to the Festival grounds.