Those who compete in the Final Round, but do not win 1st, 2nd, or 3rd place, will receive one Paige Capo and a beautiful Wall Plaque commemorating their Top 5 placement in the competition.
Stained in a rich honey amber with a high gloss finish, the Calico is made of a premium grade of American maple.  Crafted with the '06 bell bronze tone ring, nickel finished hardware, ivoroid binding, Mother-of-Pearl inlays, and taper resonator side walls, the Calico is a powerful banjo with a distrinctly bright, sparkling tone.  The glued in frets give stability to the ebony fingerboard and allow the player an unparalleled note distinction.  Whether you are a powerful bluegrass player or want to play in a delicate melodic style, the Calico will rise to the occasion to give you greater musicality for your efforts.  Deering has added an engraved armrest saying "Winfield 2023" to let the world know you have been chosen as one of the best banjo players in the world of banjo.
This Odyssey offers premium grade woods,ivoroid bound peghead, fingerboard, and rim; Megatone Tone Rings, a radiused fingerboard, hand-engraved metal, and the features wanted by most artists and includes a hard-shell case.
Innovation has long been a key ingredient for Deering's pioneering spirit in the world of banjo manufacturing. This new natural colored white oak banjo is finished in a high gloss with nickel plating and newly created engraved white inlays. The bluegrass inspired White Lotus banjo, named for its lotus flower inspired inlay pattern created by Greg Deering, is centered around the patented white oak rim that creates a magnificently bold tone without the traditionally heavy tone ring found in most bluegrass banjos of this tonal character. The result is an incredibly birth, crisp bluegrass punch with good sustain and note distinction without the weight! This banjo ushers in a new era of playing comfort and sound for all banjo players in the future. This year's Deering prize banjo will feature the traditional special armrest engraved with  "Winfield 2023".
One custom handcrafted stand with carrying case will be given to the first place winner of the National Bluegrass Banjo Championship.
One pickup will be given to the First Place Winner.
Each of the Top 5 Finalists will receive one capo.
Revolutionizing the pick industry!  One pick of choice will be given to the First Place winner.
One set of Custom Designed Silver Banjo Picks will go to the 1st, 2nd, and 3rd place winners of the 2023 National Bluegrass Banjo Championship.
P.O. Box 706
Eureka Springs, AR  72632
479-253-5645
www.landisstudios.net
A silver encased 2022 Festival pick pendant will be given to the First Place winner.
9125 W 82 St N
Valley Center, KS 67147
316-841-9576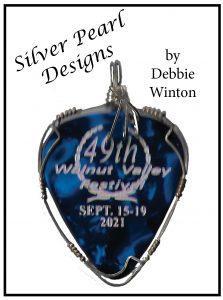 One each music related, custom designed jewelry by Brendan White will be given to the first-place winner.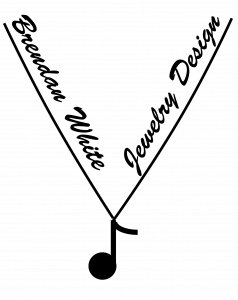 One Elliott Elite Capo will be given to the First Place Winner.
All contests will be held on

 

Stage IV.

  
Contestants
must have a valid wristband for the day of the contest
in order to gain admittance to the Festival grounds.