Those who compete in the Final Round, but do not win 1st, 2nd, or 3rd place, will receive one Paige Capo and a beautiful Wall Plaque commemorating their Top 5 placement in the competition.
3 ½  octave chromatic range.  Highly Figured Walnut sides. Ten-ply hard rock maple piano pin blocks.  Tuning pins on both sides for easy and accurate tuning.  Adirondack Spruce Top, Patented Maple Bridges with one of the instrument's three Patented designs to control sustain and equal volume across the instrument.  One inch Space between string courses.  The experienced player will discover a fast attack, broad dynamic range and rich balanced voicing.  A beautiful instrument for all musical settings.  Hand Built by Rick Thum especially for this festival.
This year's prize dulcimer will be the 17/16/8 Finch Chromatic with case, Hot Rod Pickups, preamp. and Dampers.  This is the Walnut version of the Finch Chromatic and is our real workhorse.  It is well loved in the market.  The professional pickup system and good dampers should be tempting for the winners. 
With 4-1/2 octaves range (weighing only 11 1/2 lbs.), this beautifully crafted instrument of mahogany top and back, low-sustain Rosewood bridges, exotic wood endrails plus custom WVA soundhole inlays is a musical trophy for any performer level musician to travel with and make magnificent music all over the world.
One custom hammer dulcimer stand will be given to each of the First, Second and Third Place Winners.
Special Label Signature Ashbrook pairs of hammers will be given to each of the First, Second and Third Place Winners.
One pair of Custom Signature Ashbrook hammers will be given to the first 15 competitors.
Revolutionizing the pick industry!  One pick of choice will be given to the First Place Winner.
One silver encased 2022 Festival pick pendant will be given to the First Place winner.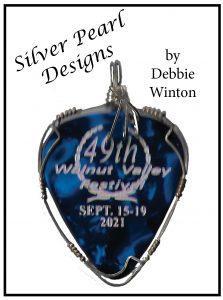 One each music related, custom designed jewelry by Brendan White will be given to the First-Place winner.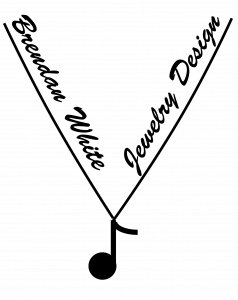 All contests will be held on

 

Stage IV.

  
Contestants
must have a valid wristband for the day of the contest
in order to gain admittance to the Festival grounds.