Gliga model Vasile Master Fiddle, made in Romania
The best quality solid Carpathian resonance spruce top is matched with a one-piece Carpathian Birds Eye maple back and sides. Esquisitely designed scroll has a floral relief carved design with ornate matching fittings, and a rich amber oil varnish.     
Andrzei Glodek Fiddle made in Nowy Targ, Poland
An evenly grained quarter-sawn spruce top matched with tightly flamed maple one-piece back with matching ribs, a flamed maple neck and finished with a midly antiqued golden brown varnish.

 
Glasser Carbon Composite Acoustic Electric 5-String Fiddle
This Glasser fiddle has a top, back and sides all woven out of carbon composite material. The classic Glasser Swardtail pickup system with active chinrest pickup system and Planetary geared pegs.  This fiddle is designed to be taken anywhere.
One Concert Violin Pickup will be given to the First Place winner.
Revolutionizing the pick industry!  One pick of choice will be given to the First Place Winner.
One silver encased 2022 Festival pick pendant will be given to the First Place winner.
Silver Pearl Designs by Debbie Winton
9125 W. 82nd St., N
Valley Center, KS  67147
316-841-9576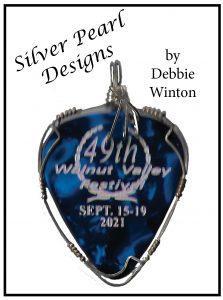 Brendan White Jewelry Designs
One each music related, custom designed jewelry by Brendan White will be given to the first-place winner.
Brendan White Jewelry Designs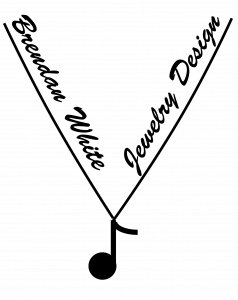 All contests will be held on

 

Stage IV.

  
Contestants
must have a valid wristband for the day of the contest
in order to gain admittance to the Festival grounds.