One of the best arts & crafts shows in the area. 2022 will see many fine artisans returning for yet another Walnut Valley Festival. Many of the more than 100 displays will be first-timers, producing drawings, paintings, jewelry, woodcrafts, glass, metalwork, baskets, pottery, weaving/spinning, leather, herbals & soaps, childrens' items, a number of food-related items and much more. Artists, crafters, and luthiers come to Walnut Valley from over 20 states… Washington to Alabama, California to Pensylvania, and lots of local favorites.
Look for opportunities for kids' participation in the arts and crafts this year, several on Thursday, Friday, and Saturday.
2022 Arts & Crafts and Pantry
These are the 2022 Crafters to date.  Please keep checking back for crafters that could be added.
Children's Face Painting & Spin Art
Scranton, Kansas
785-793-2270
L & K Crafts
Wichita, Kansas
316-263-2603
Naturally Elegant
Lillian, Alabama
251-269-9041
Redstone Pottery
Lawrence, Kansas
Valley Blue Decor
Wichita, Kansas
316-755-6650
hamlin_melissa@yahoo.com
Larry Tallent Jewelry
Oklahoma City, Oklahoma
405-360-1171
Staybright Tie Dyes
Sand Springs, Oklahoma
918-224-6913
That'll Do Ranch
Emery, South Dakota
660-424-0446
Kathy Uncorked; Kat Tracks
Rocky Mount, Missouri
The Soap Box, LLC
Winfield, Kansas
Dianne Qualls Vintage Glass
Wichita, Kansas
Miriam Teran
Chicago, Illinois
773-943-1763
Fred's Wooden Scrub Board Company
Topeka, Kansas
785-235-1036
Paint My Junk
Winfield, Kansas
Karen's This and That
Wichita, Kansas
316-992-6022
Brendan White Jewelry Designs
Gypsum, Colorado
Because I Can
Danvers, Illinois
309-963-4729
Scraps and Stitches
Winfield, Kansas
620-222-4812
Keetonville Hill Pottery
Claremore, Oklahoma
Sheila Lewis Glassworks
Coleman, Oklahoma
John Presley, Whittler
Lindsborg, Kansas
Rebel Rose Designs by Brook
Moline, Kansas
Empty Pockets Ironworks
Arkansas City, Kansas
Switzer Family Designs
Bella Vista, Arkansas
Henna & Hairwraps
Arkansas City, Kansas
Funtastic Faces Facepainting
Lincoln, Nebraska
Carsel and Company
Douglass, Kansas
Alchemy Wellness & Arts
Stillwater, Oklahoma
Keep checking this page for updates. 
Arts & Crafts Interior Maps
Grandstands - Building 1 (north)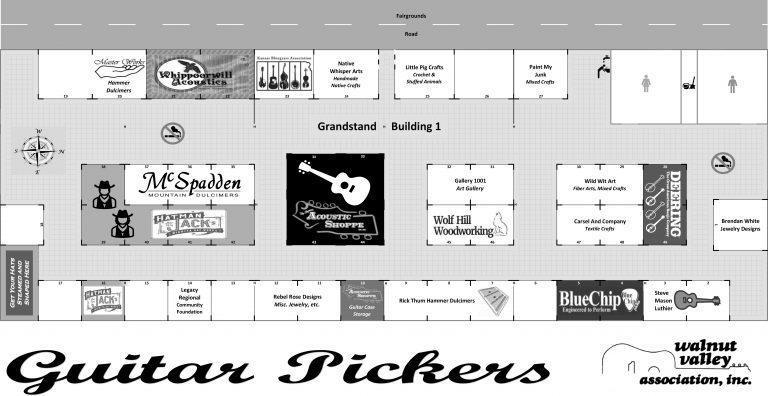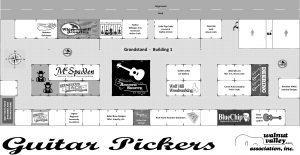 Grandstands - Building 2 (south)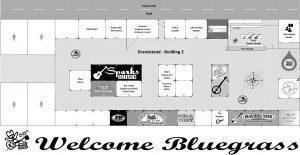 Barn 8 and Veranda (T-shirt Barn)