Some of these items are handmade, and made to demand. Items may be shipped direct from producer, so may not come as complete "package" that is due to you for your donation level.  All items are subject to supply chain disruptions, so please allow extra time for delivery. 
1)  Attendee $10 
Receive a WVF 48.5 Pick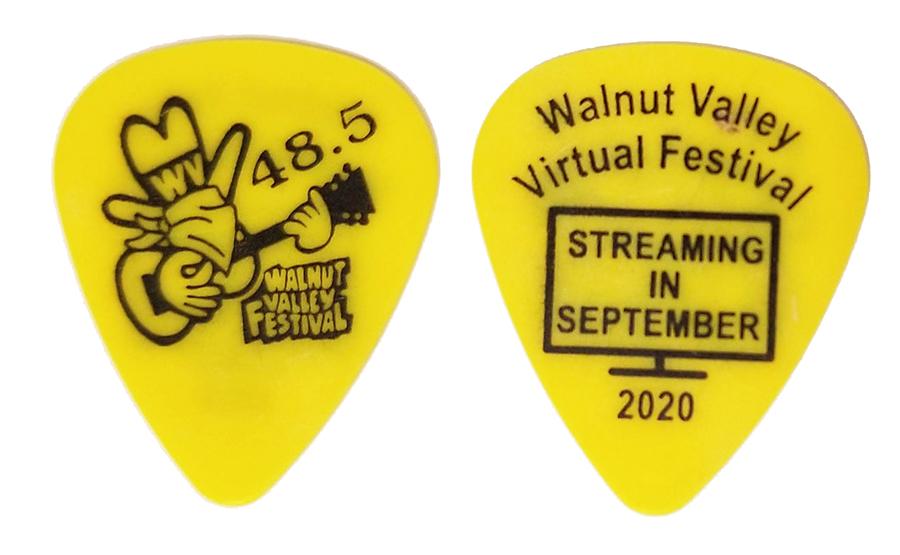 6) Honorary Member, Redford's Roadies $250
Entry in drawing to win #2 spot in Land Rush 2021, one for Pecan and another for West, and receive a Walnut Valley Land Rush Game, T-Shirt, Mask, Mug, Coming Home CD (while supplies last) and a Pick.